Sustainability at Quartier Zukunft
Sustainability – far more than a trend topic
In the fall of 2020, Quartier Zukunft was named one of the first "green branches" at Deutsche Bank. Since then, the environment, as well as social and corporate aspects, the so-called ESG-areas, have a particularly high priority in our actions and in communicating with our customers, guests and partners.
Therefore, it is only logical for us to show important and exciting facets, contributions and products on the topic of sustainability in our Q Gallery. In this way, we show that contemporary banking is not only supportive of sustainable business and living, but is an integral part of it.
The intersections of banking, business and society are where the key levers for sustainable development in our world are located. And it is precisely by linking our sustainable issues that a potential is created that generates the necessary momentum to make an important contribution to the future.
Nadin Chucher
Director Quartier Zukunft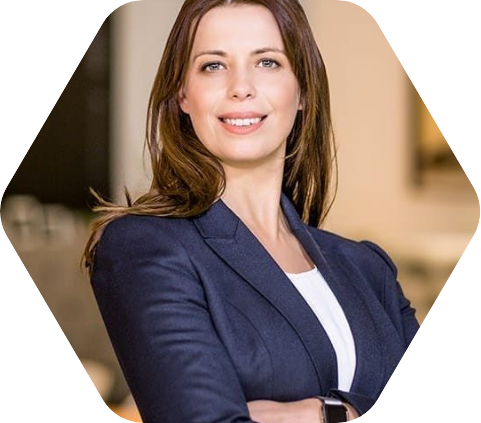 Quartier Zukunft: Room of Emergence
The future is open, but not uncertain – Quartier Zukunft has been created as a space of emergence, formation and growth. As a place that offers ideal conditions in the middle of Berlin to meet what lies ahead, full of vigor. As a reliable pathfinder into the future, our concept is based on the dimensions of inspiration, coaching, innovation and community.  
Q Gallery: excursion into creative worlds
In the creative area that is open to the public, artists, innovators and dissidents regularly exhibit their work. Visitors to the Quarter will find works by newcomers to the art scene, exhibitions on trends of our time, and surprising projects and products. Accordingly, this place of encounter regularly presents itself in a completely new image.