Our Contribution
How Deutsche Bank employees live sustainability – at work and in their free time
Social responsibility. Real support.
In addition to our climate targets, we are very aware of our social responsibility – one of our most important topics when it comes to employee engagement.
Numerous projects serve to help avoid people being excluded, strengthen social cohesion, and help people or communities to overcome barriers and structural disadvantage. We also provide emergency aid in the event of natural disasters and other crises and promote long-term reconstruction assistance.
Major challenges in the pandemic
Contact restrictions due to the COVID-19 pandemic posed major challenges for our long-standing partner organizations. Volunteer help and donations in goods and money decreased. As a result, many nonprofit initiatives had to stop their support for people in need, and some were even threatened with closure.
We therefore launched a global COVID 19 donation campaign. The bank kicked off the initiative by making a donation and inviting employees to participate. 
Within just two months, more than 7,000 employees responded to the call and, together with donations from the bank, we were able to provide a total of € 2.5 million to 40 organizations in 35 countries.
Overwhelming response
Thanks to our contribution, these organizations were able to continue their work and provide food, shelter and protection to approximately 650,000 people – homeless and elderly people, families in need and refugees. The Corona fundraising campaign was recognized as a Gold Winner of the international Digital Communication Award in October 2020.
Social projects implemented in 28 countries
Investment in social engagement in millions of euros
188 social projects were funded in 2020 alone
13,000 employees volunteered for social projects
3.7 million people have benefited from our arts, culture and sports projects so far
Diversity & Inclusion
We are proud to have a variety of voluntary, employee-led groups uniting colleagues from different backgrounds, experiences and business areas that inspire and embed inclusion in our daily interactions.
Our Employee Resource Groups (ERGs) are driven by a common purpose: to create a better workplace – for everyone. ERGs host events, mentoring programmes, learning and development opportunities, topical discussions and community outreach.
Depending on location, our ERG communities support women, LGBTQI (dbPride), people of colour, physical and mental wellbeing (dbEnable), caregivers, fathers, generations, and veterans (VOWS – Veterans on Wall Street®)
PlusYou
With our Plus You programs, we have been encouraging our employees to support social projects either personally or through donations for over 25 years. This commitment not only increases the impact of our programs, but also has a positive effect on employees' personal development, motivation and loyalty to the company.
Our colleagues provide active help in social projects, act as mentors for young people and in aid projects for disadvantaged people, or advise social founders and non-profit organizations. We also invite employees to participate in fundraising activities for our nonprofit partners and offer easy ways to donate through salary.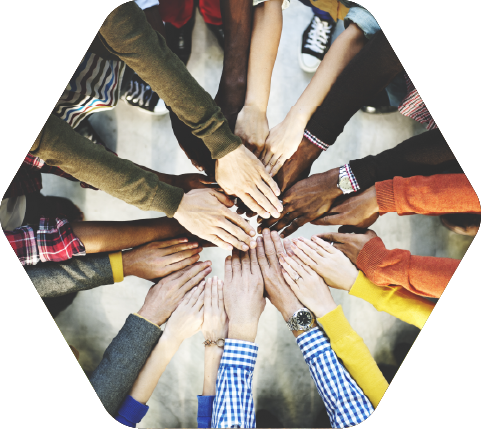 Tree planting campaign
Despite the pandemic, we exceeded our goal of planting 150,000 trees to mark Deutsche Bank's 150th anniversary, with a total of over 300,000 trees planted. 
More than 4,500 colleagues and their families around the world took up their spades and participated in tree planting campaigns in nearby forests. This has already resulted in 28 hectares of drinking water forest, which will provide over 30 million additional liters of available drinking water each year.
Pedro Carrillo – Underwater Photography
Our colleague Pedro Carrillo in Madrid is also a passionate diver and multiple award-winning underwater photographer. His photographs from marine regions around the globe show a fascinating underwater world – and illustrate the fragility of our planet as well as the interaction among land and sea creatures.
We are delighted to present a selection of Pedro Carrillo's photographs here and at the Q Gallery in Quartier Zukunft.
Reduce paper consumption: "Save Birki"
…is the name of a project launched by employees to reduce paper consumption in the bank branch.
Each employee was asked to question his or her own printing behavior – according to the motto "every sheet counts": from the very first day, paper consumption in the Quartier Zukunft dropped rapidly. 
Six branches in competition
Building on this, we launched a nationwide competition with six branches to discover further savings potential.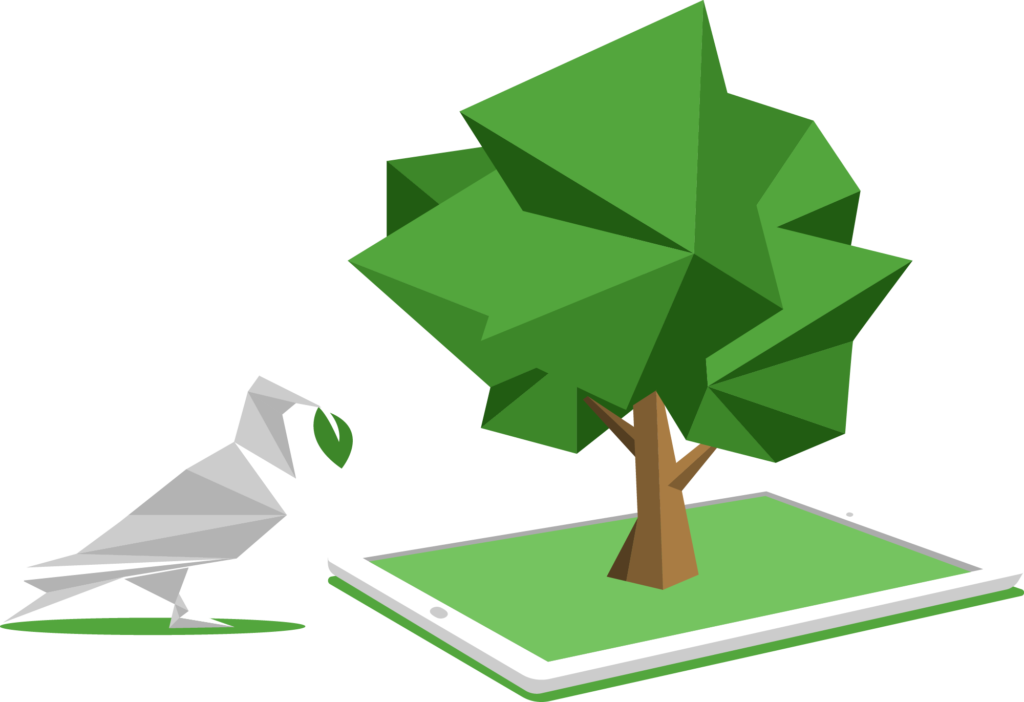 Savings after four weeks:
PlusMySteps Challenge
We invited employees in 15 countries to take part in a dedicated step competition, the PlusMySteps Challenge, in which the total number of all steps was converted into a monetary value.
In total, around 8,100 employees achieved over 1.3 billion steps, raising €220,000 for more than 20 charities struggling with the impact of the COVID 19 pandemic.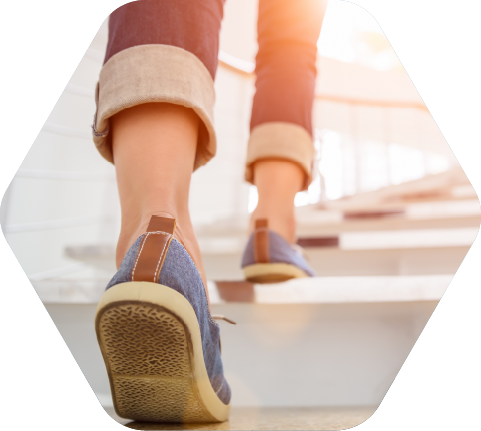 Jobrad
Deutsche Bank employees can choose their bike at one of over 5,000 participating bike shops or online. All manufacturers and brands are possible – from city bikes and mountain bikes to e-bikes (up to 25 km/h) and cargo bikes.